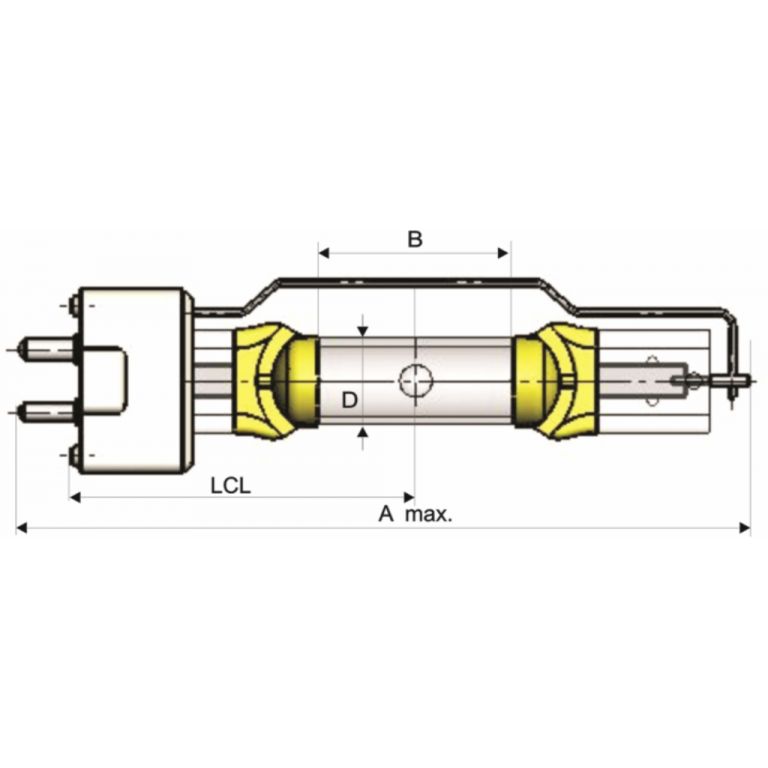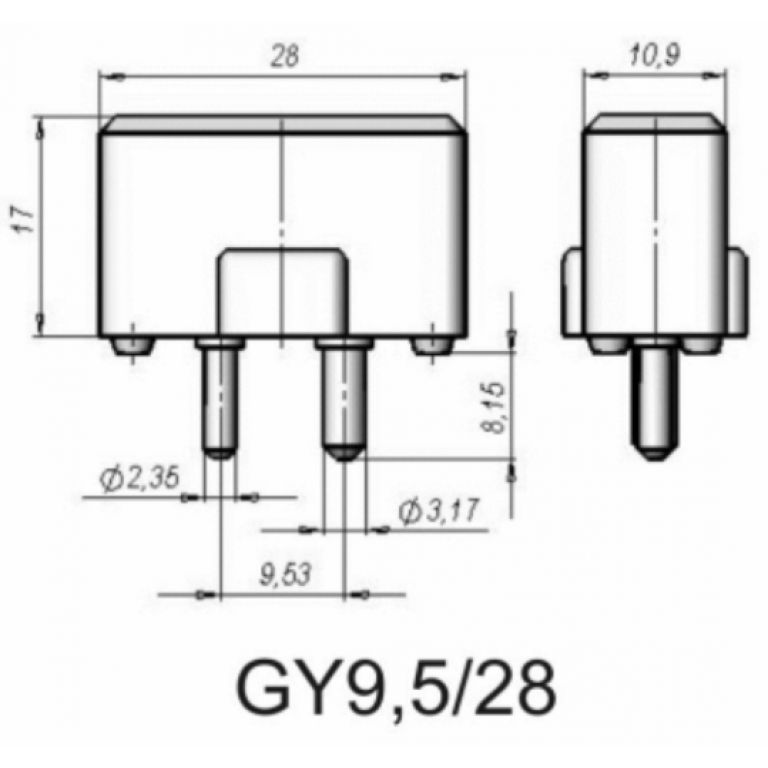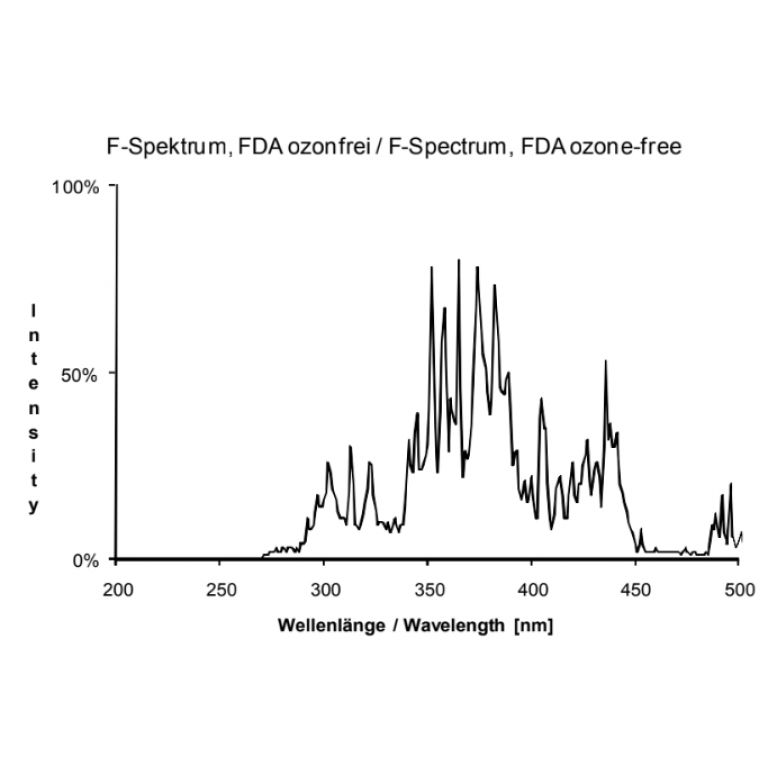 The Cleo by iSOLde high pressure range comprises lamps of high output and first class performance. The Gold coating on either end guarantees ideal operating temperature within very short period. CLEO HPA high pressure lamps are designed for use with Cleo and Body tone low pressure lamps. The range covers nearly the complete spectrum of performances and socket types affording high flexibility and attractive choice: All Cleo HPA high pressure lamps feature a life span of 800 hours.
Fast delivery across Europe
Safe & Easy payment
14 days right of withdrawal
Description
Overall Lenght (A): 113 mm Arc Length (B): 29 mm Bulb Diameter (D): 13,5 mm LCL: 52,5 mm Ignit...
Description
Overall Lenght (A): 113 mm
Arc Length (B): 29 mm
Bulb Diameter (D): 13,5 mm
LCL: 52,5 mm
Ignition Voltage Peak: min. 3000 V
Open Circuit Voltage: 220 V
Lamp Voltage: 120 V
Lamp Power: 400 W
Maximum seal temperature (T): 350° C
Bulb temperature operating range: 750°- 950° C
Average Lifetime: 800 (depends on cooling, duty cycles and lamp operating conditions)
Specifications
| | |
| --- | --- |
| Article nr. | 919822845 |
| mpn | 919822845 |
Specifications
| | |
| --- | --- |
| Article nr. | 919822845 |
| mpn | 919822845 |
| EAN | 4050114004117 |
| Brand | iSOLde |
| Length | 11.3 cm |
| Power | 400 W |
| Reflector | No |
| Lamp type | Face, High pressure (HPA) |
| Lifetime in hours | Factory warranty: 800 hours |