Cosmedico Cosmofit 10K100 series DELUXE 100W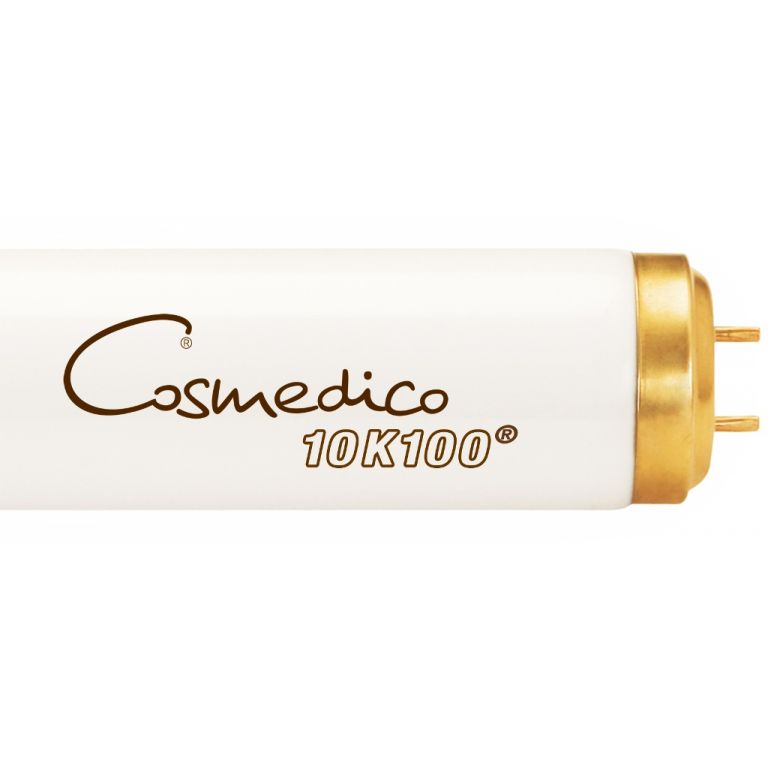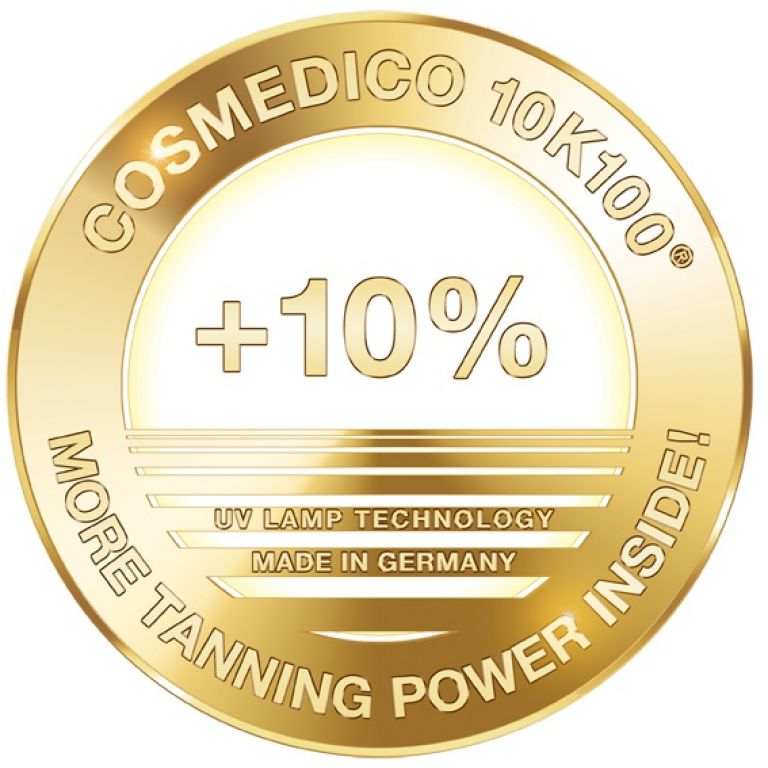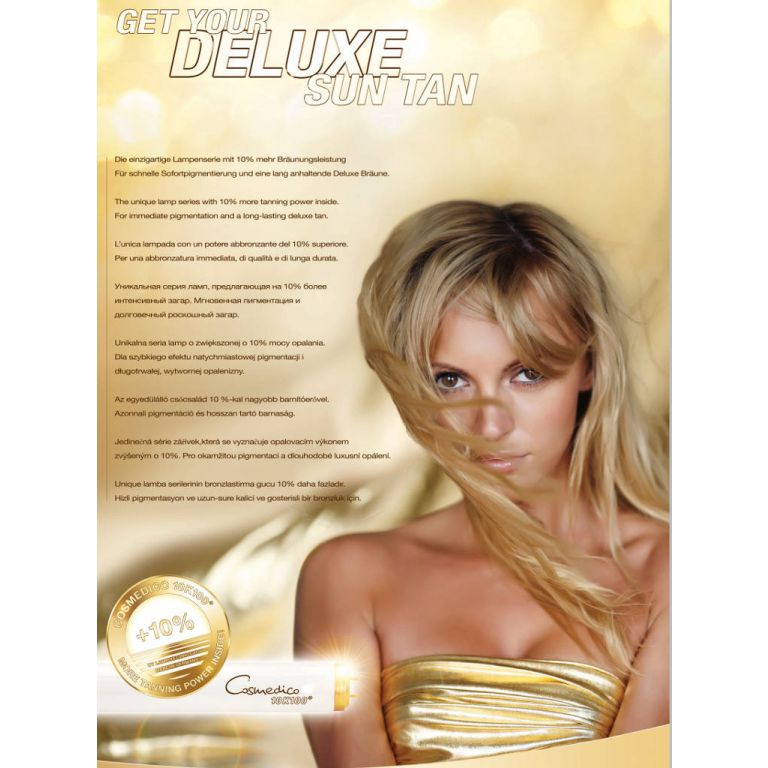 Cosmedico Cosmofit 10K100 series DELUXE 100W
Premium quality tanning lamp from the worlds leading tanning lamp manufacterer. By far the best lamp available with a unique result. Both for home as well as for professional use.
Fast delivery across Europe
Safe & Easy payment
14 days right of withdrawal
Description
Cosmedico 10K100® series The Cosmedico 10K100® series Tanning lamp is a beautifull luxury l...
Description
Cosmedico 10K100® series
The Cosmedico 10K100® series Tanning lamp is a beautifull luxury lamp with a superb tanning result. In comparison with other tannings lamps this one gives a improved tanning effect with approximately 10%. The innovative technology used for this lamp realizes a fast pigmentation of the skin and a beautifull tann which also lasts longer than with traditional tanning lamps. This not because of high power but because of special technology. Its a relative mild lamp with an excellent result.
Extremely high quality fosfor
The Cosmedico 10K100® Serie tanning lamps have great innovative characteristics which results in a so called DELUXE TAN. In this lamp special fosfor of extremely high quality is used. Its the fosfor which determines the quality and the results of the lamp. This type of fosfor is only used inside the 10K100® Cosmedico series that makes the lamp and its results unique. Major advantage as well is the long lasting tan.
Very long lifetime
Lifetime of most tanning lamps is between 500 and 800 hours. The 800 hours have to be regarded as a kind of deadline. In most cases tanning results become less much earlier. Very special about the Cosmedico 10K100® tanning lamps is their extended lifetime of 1000 hours. This together with all the other caracteristics justifies the relative high price of this lamp. Are you looking for the best lamp in the market?? Than choose the 10K100® series of Cosmedico.
Cosmedico 10K100® series tanning lamps caracteristics:
176 cm lenght
100 Watt
High quality fosfor inside
Fast pigmentation without extreme power. Its a mild lamp
Your tan will stay longer
Lifetime 1000 hours
With built in reflector so good for all types of canopies and beds and combinations also for the ones without a buit in reflection screen.
Attention !! This lamp is also available in 120, 160 en 180 Watt Lenghts 176cm, 190cm and 200cm. If you want to know more about these lamps please contact us.
Specifications
| | |
| --- | --- |
| Article nr. | 350110 |
| mpn | 30636 |
Specifications
| | |
| --- | --- |
| Article nr. | 350110 |
| mpn | 30636 |
| Brand | Cosmedico |
| Length | 176 cm |
| Diameter | 38 mm |
| Power | 100 W |
| Strenght | Normal |
| UV-code | 100-R-24/1.6 |
| UVB/ UVA | 0.5 % |
| Reflector | Yes |
| Lamp type | Body |
| Lifetime in hours | Factory warranty: 1000 hours |