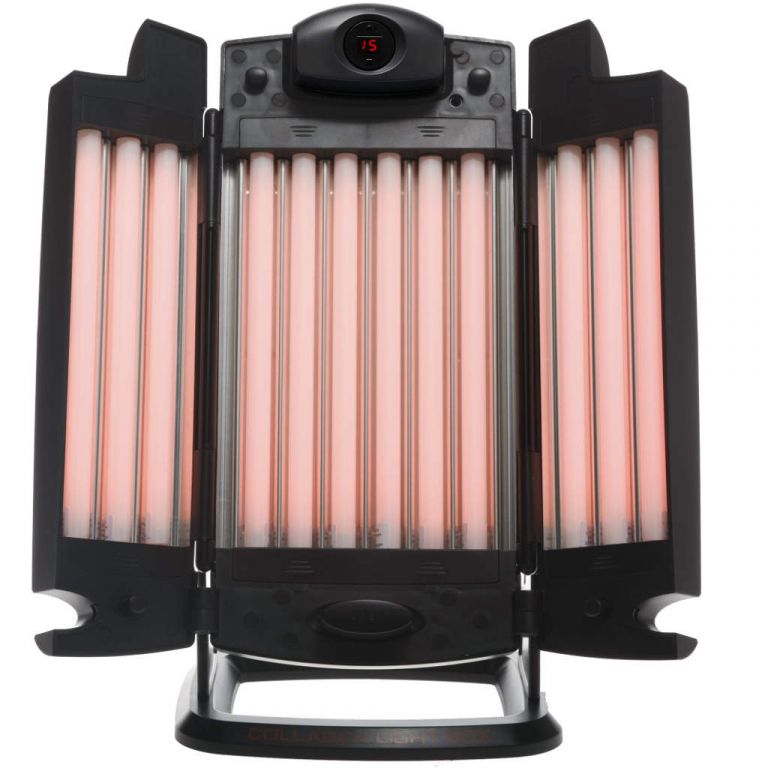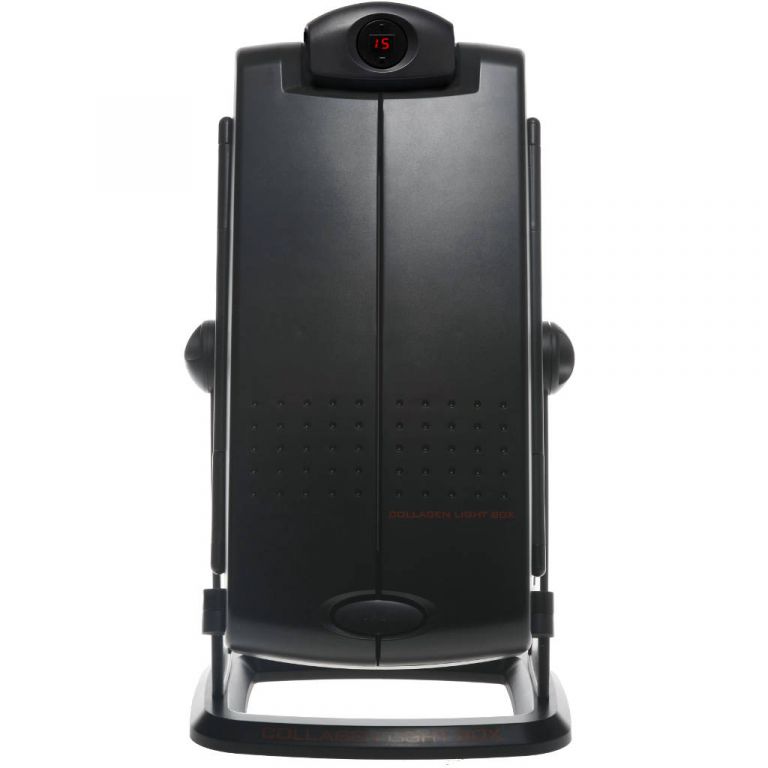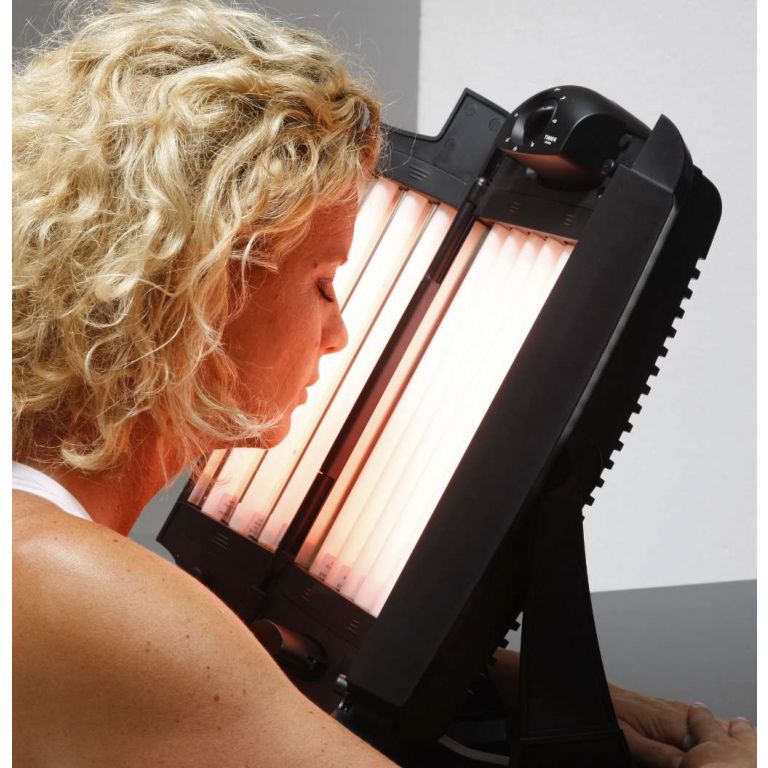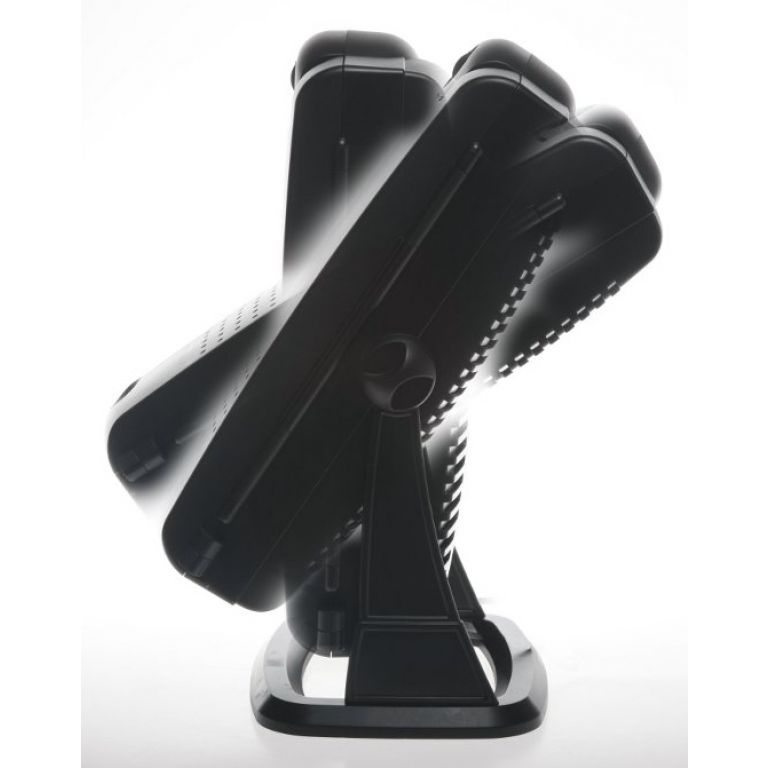 Unique product for collagen light therapy. Very powerfull with 12 x 15W collagen lamps. Stimulates the skin to produce collagen in order to delay alteration of the skin and give a fresh and young feeling of the skin.
Fast delivery across Europe
Safe & Easy payment
14 days right of withdrawal
Description
The best collagen light therapy solution The Collagen Light Box is an unique product enabling you t...
Description
The best collagen light therapy solution
The Collagen Light Box is an unique product enabling you to get a complete collagen treatment in you own home. Made for face and neckline. Thanks to the 12 powerfull 15W ECT15 Collagen lamps you can have a real professional collagen treatment. With its unique shape with side panels both the front as well as the sides of the face are well covered by the red light of the 12 lamps.
Easy to use
The side panels can be closed giving a perfect protection of the lamps making the product very compact and easy to store. The product has an adjustable feet which makes it possible to put the product in the right angle for any user in any position. With the panels open it has a wide range for treating the face and neckline.
Thanks to the digital timer you do not have to worry about time. Before use you set the time and once elapsed the product will shut off automatically. When you close the product safety switches will switch off the lamps as well to avoid overheating. This is not the regular way to shut off the product but a safety precausion.
Long lifetime
The collagen unit is made out of strong ABS plastics and is equipped with electronic transformers (ballasts) enabling the lamp to light up immediately without the normal flickering using traditonal ballasts. Because of the non flickering the lifetime of the lamps is extended. Using electronic ballasts also means a much lower weight of the product.
Stop alteration of the skin now!
Untill your 25th your skin produces enough collagen to keep it flexible. After your 25th this production slows down gradually causing alteration of the skin and wrinkles. Thanks to the special red collagen light production of collagen is stimulated again and alteration slows down and even skin improvement is possible. Using this product saves you a lot of money on collagen containing creams or collagen treatments. Look for more info on: collageen licht
Tested and recommenden by: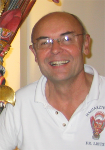 Dr.Med.R einh ardt Leitz, Dermatoloog, Stuttgart, Duitsland
"I recommend the Collagen Light Box for skinimprovement and stopping alteration of the skin."
The red light of the special lamps stimulates the production of collagen in the skin and causes a Het licht van de speciale rode lampen activeert de aanmaak van collageen in de huid en zorgt voor een versnelde opname van de Hyaluron Pro beauty (*) in de huid. Deze gecombineerde toepassing zorgt voor een snel zichtbare verbetering van de huidstructuur te herkennen aan een gladdere en strakkere huid met een afname van rimpels. De mensen op wie ik in mijn praktijk de combinatie getest heb gedurende een periode van 5 weken waren zonder uitzondering bijzonder enthousiast.
(*) het gebruik van deze gel wordt aanbevolen om een maximaal resultaat te bewerkstelligen
Download de gehele klinische test inclusief voor en na foto's hier: Testrapport
Specificaties Collageen Light Box
equipped with 12 x 15W ECT15W Collagen lamps 230V, 50Hz 200W
voor gezicht en decolleté
elektrische timer met automatische afslag (tot 30 min.)
elektronische VSA (verlengd levensduur lampen)
vervaardigd uit slagvast ABS en uniek functionele vormgeving
pakt ook de zijkant van het gezicht optimaal mee
voorzien van veiligheidsschakelaar
roteerbaar
uitgebreide Nederlandstalige handleiding
2 jaar garantie
Euro-plug, 220/240V 50Hz
For UK an adapter is needed. For all other regions not accepting Euro-plug and or 220/240V 50Hz you will need adapter or even converter (like for USA and Japan).
Specifications
| | |
| --- | --- |
| Article nr. | 901200 |
| mpn | 901200 |
Specifications
| | |
| --- | --- |
| Article nr. | 901200 |
| mpn | 901200 |
| EAN | 8715042170018 |
| Brand | BBWC |
| Number of lamps | 12 |
| Lamp power | 400 W |